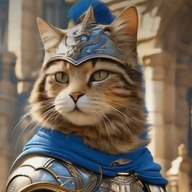 First Name

Bill
Joined

Oct 12, 2019
Threads
Messages
Reaction score

25,379
Location
Vehicle(s)

'22 JTO, '23 JLU, '82 SX4, '73 P. Cardin Javelin
Occupation

Retired auto mechanic, frmr gov't ntwrk security admin
Vehicle Showcase
Wondering if anyone else has seen this exact same thing (not general complaints about HVAC, etc - but both of these together, especially the temp sensor)
Multiple times now we have taken off for errands or whatever when it's below 20 degrees out and the display temperature (outside temperature reading) is at least 30 degrees higher.
It happened several weeks ago, just before Christmas and it was 0 and lower outside and the inside reading was at first in the 50s and the more we drove, or the more stops we made, the worse it got. It finally reached 101 on the display when it was hanging around 0 outside. And when that happened, the HVAC didn't warm up the cabin well at all. We had to crank the temperature settings up and then we got cold.
Took it to dealer (after waiting about 3 weeks for an appointment) and they said if it wasn't happening, there wasn't anything they could do. That was Tuesday.
Today is Friday - and it happened again. 4 trips, stops in between, the last stop was back home for 2 hours then back out.
Temps ranged from 55 to 87 on the display, outside it was 18 to 22 degrees.
Last trip I drove into town to eye doctor and realized - it was COLD in that truck.
I took the HVAC out of auto and it jumped to AC mode. I turned off AC and it still didn't kick out warm air. It was a chilly drive back home!
First time - Christmas. 0 degrees out, temps from 70s to 101 on the display. Cold in the truck, my wife said her feet and legs were getting cold and setting the temp to 75 made no difference.
It settled down the next day and worked great - even the HVAC kept us warm when the display worked.
Today - first trip out, it was 18 degrees - this is where it stayed for a while - 50s and 60s -
Today - 22 degrees out, cool air coming out of HVAC. It said as high as upper 80s -
The higher the display read, the less the HVAC kept warm.