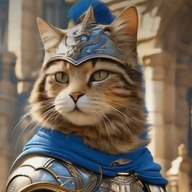 First Name

Bill
Joined

Oct 12, 2019
Threads
Messages
Reaction score

22,130
Location
Vehicle(s)

2022 JTO, '21 WK2, '82 SX4, '73 P. Cardin Javelin
Occupation

Retired auto mechanic, frmr gov't ntwrk security admin
Vehicle Showcase
I finally got a break from the endless days and evenings of work, construction, restorations and just plain CRAZINESS. The break won't last as I have a car to put back together for a show in 3 weeks and there's that much work to do on it, and then the big show in Colorado Springs first part of June, and I have several restorations to finish and send out so people have them to put back on their cars before the big meet out there.

Anyway, I took the truck to the dealer shop for a simple list. I told them I expected there may be charges for at least 2 of the items, I didn't care, just do it and let me know how much when done.
Most of the list was warranty or the wave oil change, rotation, etc.

oil change,
tire rotation,
POM rivet wouldn't stay put in the right rear splash guard (that I had installed - something goofy going on)
interior trim left and right of the rear glass was coming loose - the velcro tabs were coming off the top, adhesive had let loose. Told 'em to just glue or use 3M tape, I didn't care as I was too busy to mess with it myself like I usually would,
add sales code for passive entry to VIN so that it would be there any time they flashed the thing in the future,
I told them I also added the auto-high beam option to it, and explained how it wasn't available in the package when I bought the truck but the following month it was, explained I wasn't sure if they could do anything about that or not, but please check,
then I explained that when they replaced the steering gear under the TSB last year it wasn't aligned - and that alignment had been added to the latest TSB (January of this year) - but ALSO -
the steering was better after they did the gear replacement, but it gradually got worse, then suddenly this year it was as bad as ever, wandering, not pulling, but it would tend right, I'd compensate, then it would tend left, and I'd counter, then it would wander right, and every time I tried to compensate, it would change its mind.
I asked them to please check it, it acted like there was negative or no caster, steering felt "loose".

I dropped it off with the list on Monday 7am
They called me that after noon saying "we're needing to replace the steering gear, they had to order it, could they keep the truck overnight". Absolutely.
Tuesday they said the gear came in but was too late to do the alignment, could they keep it again and they'd finish it up Wednesday AM (today). Sure, fine, I have another Jeep and my cars (one of them being in 1,000 parts swapping door hinges - must strip dash to do that)
I went to pick it up today, expecting a bill for the splash guard (since I installed them, they were not dealer or factory installed) and for them calling mother MOPAR to get the passive entry added and flashing things to sync it all up.
Nope - no charge for anything and they ordered new trim for next to the rear glass (huh? Only the adhesive on the velcro pads came loose, but they ordered the whole shooting match)
They said that because I had asked another dealer for passive entry, they missed it, the truck came without and I added it - they'd take care of that as a mistake in ordering and cover it. I told them - but I didn't even buy it at your store! No problem, no charge.
Did they REALLY contact MOPAR and get it added? I have no way of knowing - until the next update to things and it gets flashed again.

But - the steering is definitely better. This time I could actually feel it as I left the parking spot they had it in. It turned just a bit harder and sitting at a light, messing with the wheel, if I moved it even a tiny amount I could feel the tires respond. So the first replacement must not have been quite right from day one. That one was better on the road at first, but I didn't have the golly, gee, this is great instant impact driving out of the lot that others said they noticed. This time I did.