2020 Jeep Pickup Truck Teased in FCA Dealer Presentation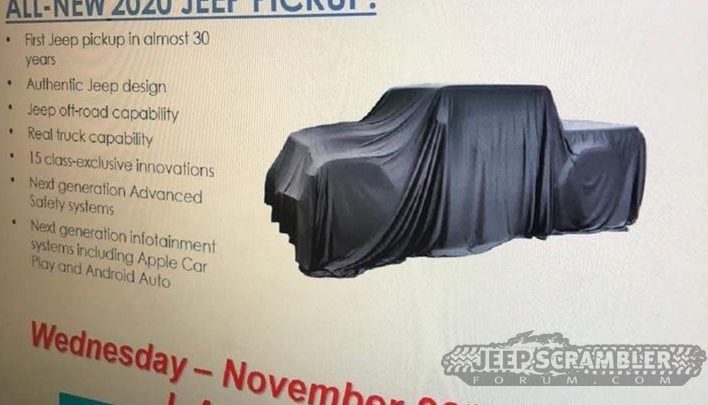 We're now less than a month away from the big reveal and we present to you the very first 2020 Jeep Pickup Truck teaser, as revealed in a FCA presentation to its dealerships.
In addition to confirming the November 28th reveal at the L.A. Auto Show, the presentation teases that the 2020 Jeep Pickup will feature authentic Jeep design, off-road and "real truck" capability, 15 class-exclusive innovations, as well as next-generation safety and infotainment systems.
For now the official name remains a mystery, but we can tell you one is coming, as recent FCA materials from our sources have shown a blank placeholder where a nameplate would appear.
It's getting exciting and leaks are sure to pick up as we approach the debut date, so stay tuned!