Jeep Gladiator Media Walkthrough Video
3.0L EcoDiesel Confirmed (Again) For Next Year, Following Wrangler Availability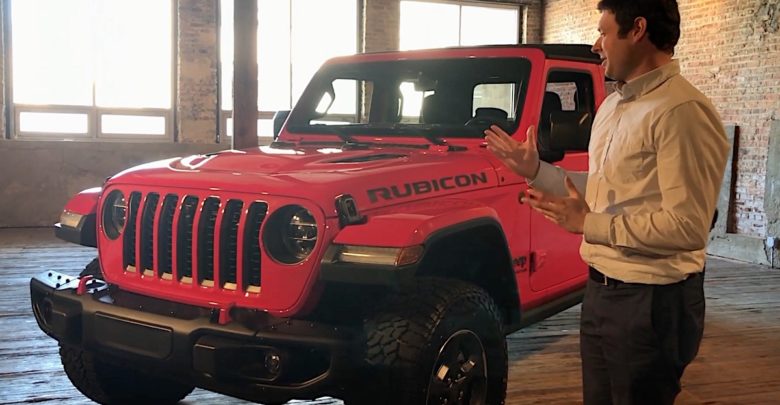 At the recent media drive event, Jeep Gladiator Brand Manager, Brandon Girmus, gave the walkthrough presentation showing all of the main features of the 2020 Gladiator, and provided a few tidbits about product timing for both Gladiator and Wrangler.
In the video, you can see that Jeep has once again provided guidance on the availability of the 3.0-liter V6 EcoDiesel — stating that the engine would first be offered on the Jeep Wrangler later this year, followed by the Gladiator next calendar year. This means that all 2020 model year JT Gladiator trucks will come equipped with the 3.6-liter V6 Pentastar engine.
While this is not new info, any lack of delay for the diesel spells good news for the many JGF users waiting for the EcoDiesel to be offered on the Gladiator.
See the full Jeep Gladiator walkthrough video inside for more details.