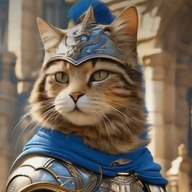 First Name

Bill
Joined

Oct 12, 2019
Threads
Messages
Reaction score

30,971
Location
Vehicle(s)

'22 JTO, '23 JLU, '82 SX4, '73 P. Cardin Javelin
Occupation

Retired auto mechanic, frmr gov't ntwrk security admin
Vehicle Showcase
Fluids are cheap transmissions are not
I know that - been in the business for decades, but 30K
Like I've said over and over - it's YOUR truck, do whatever.
But so often people talk of changing this or that every 20K or whatever as if it's a better thing and they are doing what everyone else should be doing and their truck will last longer because of it.
Naw.
I plan on doing mine at 30k. No such thing as "lifetime fluids"
So to that, I'd say "so?: If that's what you want, but insanely unnecessary unless you really run it hard and put it away wet as they say with horsed.
2014 MDX trans needs changed every 20k. It's insane. It will start slipping past that....acts like a bad torque converter. Our MDX had the torque converter replaced due to this....Acura asked for it to be sent to them....they determined the torque converter was fine....it was the manufacturer spec fluid that wasn't holding up. A TSB was issued.
If a person looks at some of the owners manuals or like in the Mitchell library of transmissions and transaxles specs and such, you find some really drastically different numbers.
I can't recall the exact year, make and model, but I ran across one the other day that was 20K for normal use, I think another was "annually" WOW.
Ford's type F was to be a "lifetime fluid" and ironically it caused FoMoCo so much trouble they dropped it and the idea after spec'ing F for only a short number of years.