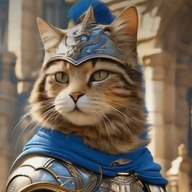 First Name

Bill
Joined

Oct 12, 2019
Threads
Messages
Reaction score

19,953
Location
Vehicle(s)

2022 JTO, '21 WK2, '82 SX4, '73 P. Cardin Javelin
Occupation

Retired auto mechanic, frmr gov't ntwrk security admin
Vehicle Showcase
Hopefully no one will jump in with their perennial "the diesel would do better" stuff - please no.
This is about my real-world experience finally towing a real load over a distance and some long hills (I80 between Des Moines and the Mississippi and back again.
Trailer -with spare tire, straps, tool box and some simple emergency supplies (for in case I lose a bearing, etc.) comes in at 1600.
My car - I thought it was 3200. I did more research and found that to be the base model 4 cyl car. Mine is a 6, loaded Sport, and comes in closer to 3276 with the I6 and T5, Sport spoiler, etc. I'll call it 3300 since I've learned what people report an SX4 as weighing is incorrectly based off the base model 4 cyl.
That means 1600 plus 3300 for a total of 4900 pounds tow load.
I weighed the tongue with the trailer setting level like it would when connected and got a tongue weight of 520 pounds.
Aluma says their ALL aluminum trailer should have a tongue weight of 10 to 12% That means mine should be running between 490 and 588. I'm running just shy of 11% tongue weight.
I have the Overland. Those are geared at 3.73:1 and it has the 8 speed automatic. They are rated to tow 6,000 pounds and the payload on mine is something around 1060 give or take.
So my tongue weight took about half of my payload. That means I'm down to about 540. Take away for the bumper and winch I put on - I'll call it 150 total to cover the added equipment on my truck. I still have roughly 400 left.
Not a biggy - I travel light - sleeping bag, tent, cooler, all of my gear isn't more than about 100 pounds.
I was running some experiments with my truck just for kicks. It runs GREAT, no pinging at all, no rough idle, it simply runs. Unloaded I think it hunts too much and towing my trailer empty was a disaster a year ago. I was concerned. It was horrible, 11 mpg, it sucked pulling just 1600 pounds.
My tires are General A/TX about the same diameter as the stock Dueller tires, but are obviously wider and an A/T tread and not H/T tread. I aired them up for the load.
I wanted to play around with it and ran some 89 octane. After most of the tank had run through I noticed the engine sound was different - intake area and exhaust all sounded different. Makes sense if the valve lift and timing also changed. I usually run the really cheap stuff in my truck, 87, not usually "top tier", just whatever I can get.
I figured for the trip and towing I'd go into town and find some top tier gas. I went to a Quiktrip and filled it with their 91 10%.
The first thing I noticed on the trip over was that it really ran the low gears and RPM was way up in the 4,xxx range a few times. As the trip progresses I saw that change a bit and is seldom went over about 3200-3300 rpm (I tried to run 65).
I seldom saw 8th gear except on down hill areas. It spent most of the time in 7th. 5th and 6th were common on hills but it really didn't hammer the engine as much as the LS in my Silverado did. Shifting smoothed out and it got into a routine. I'd say most of the trip was in the 2200-2300 rpm range or so. Again, tried to stick to 65 mph.
I stopped a couple of times just to check the tires and everything - they weren't hot, barely warm to the touch. If I had to guess, I'd say maybe 100 degrees or so??
I made it all the way with a bit over 100 miles left on the tank. The truck showed 13.8 mpg average.
There was a shell station not far from the events, so on the way back I stopped there and filled up with their 91.
The FilIUp app on my phone said I did 13.94 mpg average but I may not have pulled the trigger the same so perhaps I could have gotten a couple of tenths more in it (gas was expensive in IL)
In other words, looks like I really did get a good 13.8 mpg running 65 on I80 with the hills and all hauling 5900 pounds behind me.
Coming back the mpg was about 13.7 average - maybe the wind was different, who knows. It was warmer outside - about 90 degrees part of the way back where on the way over was very early AM and it was COOL. So the difference could be ambient air temp. Difference was likely 20 degrees.
It seemed to have plenty of power. I never felt it suffered for power. It didn't hunt or shift any more often or any worse than my Silverado - perhaps a bit less. It was in the 2,xxx rpm area a lot and to me that's fine. It's like it learned on the trip over.
In short, it had the power to pull, it didn't hunt badly, yes - I only saw 8th gear maybe a handful of times but who cares - it got better mpg than my Silverado. I'd have been happy if all it did was the same or matched that Chevy towing. Not the totally planted feeling a slightly wider or heavier truck would have but honestly, I'm not sure 4.10 gears would have made any real difference. The automatic compensated and kept the engine where it was needing to be. Taking off, yes, it would have mattered. I was happy with how the transmission acted after it had pulled a while. I was glad to see it didn't push the RPM up too often - it did get up to about 5,000 rpm once as I was trying to get back on I80 on a ramp that was short and up a hill (tons of truck traffic). Otherwise it was mostly 22-2300 and 32-3300 rpm. I suspect the 8 speed vs. my Chevy's 6 speed made the difference there.
First thing my wife asked when I got back in last night- "how did it tow"? I said fine. She said "so getting the Overland wasn't a bad thing after-all then, was it". Nope.
Bigger tires may have not been a good thing - that's one reason I bought these A/T tires in the same diameter - to keep the final RPM to road speed ratio the same (it was rated with the 32.2" tires to tow 6,000 - it was figured with this RPM to road speed ratio so I wanted to stick with that)
This is direct from the Iowa DOT - it doesn't take into account the grades on the Iowa side of the river or some others in that area:
The steepest grade was located between Jasper County Road F-48 (Baxter exit) and Newton. There is 1800' of tangent grade at 3.9946%(as built). The next steepest grade is near the rest areas near Grinnell at 3.4%. There are several other widely scattered locations of 3% grade.
I measured several times, it always settled to 520 pounds tongue weight.
I stopped at a rest stop to stretch my legs (LOVE THE Hooke Road DEAD PEDAL!) and to check the looks of the tires, feel the sidewalls, trailer bearing area, car straps, etc. - all was fine.
Oh, mine wasn't the only Gladiator there! They hauled that Gremlin over from a town only 30 minutes south of us.
I'm glad I'm only 5'8" A taller person would have had their feet sticking out over the tail gate but it worked out ok for me. I took a ratchet and TORX bit to remove the tonneau cover before putting the tent up. Made a huge difference and those covers come off in under 5 minutes - less if you hurry.
And back home again, ready to unload -
Parking my trailer in a tight spot without running into my neighbors stuff or over the wall is a piece of cake with a JT and a front receiver................
Any Jeep owners with power needs can always consider something like this, I guess........... you may end up having to cut the hood, though. There's a clearance issue.
Last edited by a moderator: