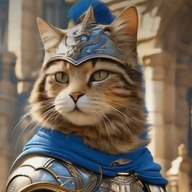 First Name

Bill
Joined

Oct 12, 2019
Threads
Messages
Reaction score

31,207
Location
Vehicle(s)

'22 JTO, '23 JLU, '82 SX4, '73 P. Cardin Javelin
Occupation

Retired auto mechanic, frmr gov't ntwrk security admin
Vehicle Showcase
I'm with you here. I didn't have any complaints about the 3.6 in my JK but it simply isn't enough power for the gladiator without screaming down the highway.
Kids now days.......... so many forget that we had cars and trucks that had a highway RPM of 3,000 or MORE. That 3,000 RPM is with the 3.15 ratio. With the stock 2.73 is was only a bit better, but put in 3.54 or 4.10s and you were screaming down the highway. There was no overdrive unless you bought it as an option in certain vehicles.
I'm so used to 2,000s, and even 3,000 rpm this sub-2,000 drives me nuts. Wind that b!#ch up and move along!
So to me, when mine pulls along at 3,000 rpm, I'm quite happy and it's no pooch then.
I hardly ever shift into 5th in my SX4 unless my wife is along - that way it's harder to speed or smash the throttle. 5th in that car will last forever.
Natural gas is far from dead , have you heard of renewable natural gas ....sounds like you haven't
A bowl of chili or a beer or two, I'll let you know.........